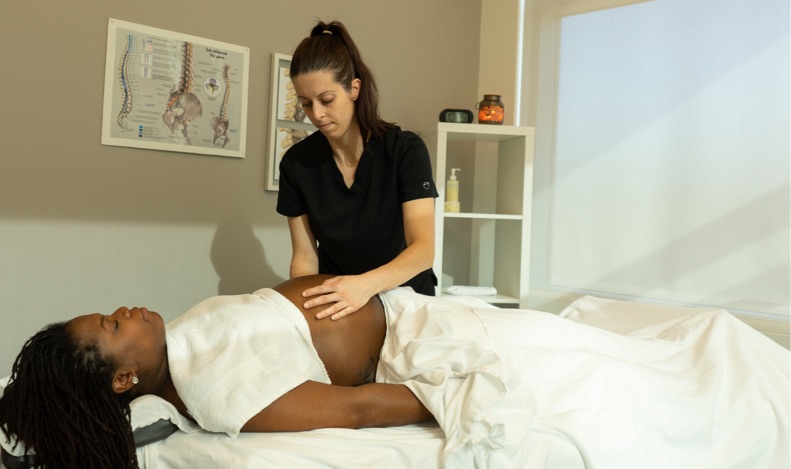 30 min / $69.58 

price plus tax

60 min / $103.50 

price plus tax
Pregnant woman relaxation
30 min / $60.89 

price plus tax

60 min / $95.68 

price plus tax
A team specialized in prenatal massage for your well-being and the well-being of your baby
Pregnancy is a milestone in the lives of many women, bringing with it much joy, but also some challenges. 
Prenatal massage brings several benefits, allowing to relieve unpleasant symptoms and reduce stress levels. 
It will bring comfort to tense muscles and relieve cramps associated with extra weight. 
During the prenatal massage, moms-to-be can lie on her side or lie on her stomach thanks to the body cushion specifically designed to adapt to all stages of pregnancy.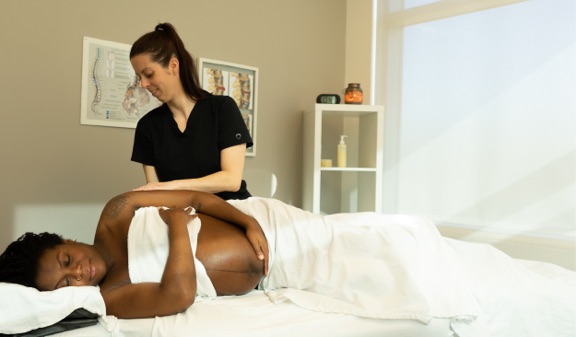 In Laval, our team of massage therapists is available for you every day, even on weekends.
Contact us to discuss with our advisors and be guided to the care that best suits your needs.