Treat yourself to a professional massage
Our certified massage therapists will know how to adapt to your needs in order to provide you with the massage of your dreams.
Wide range of treatments

Certified team and high-end services

Available every day, even on weekends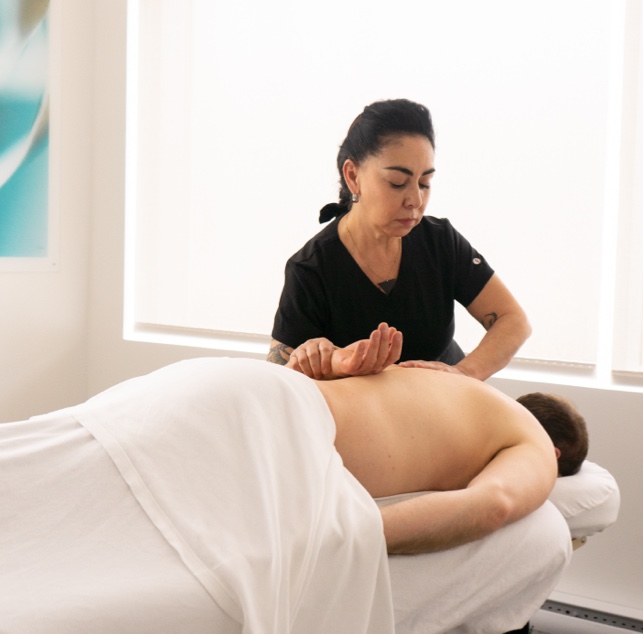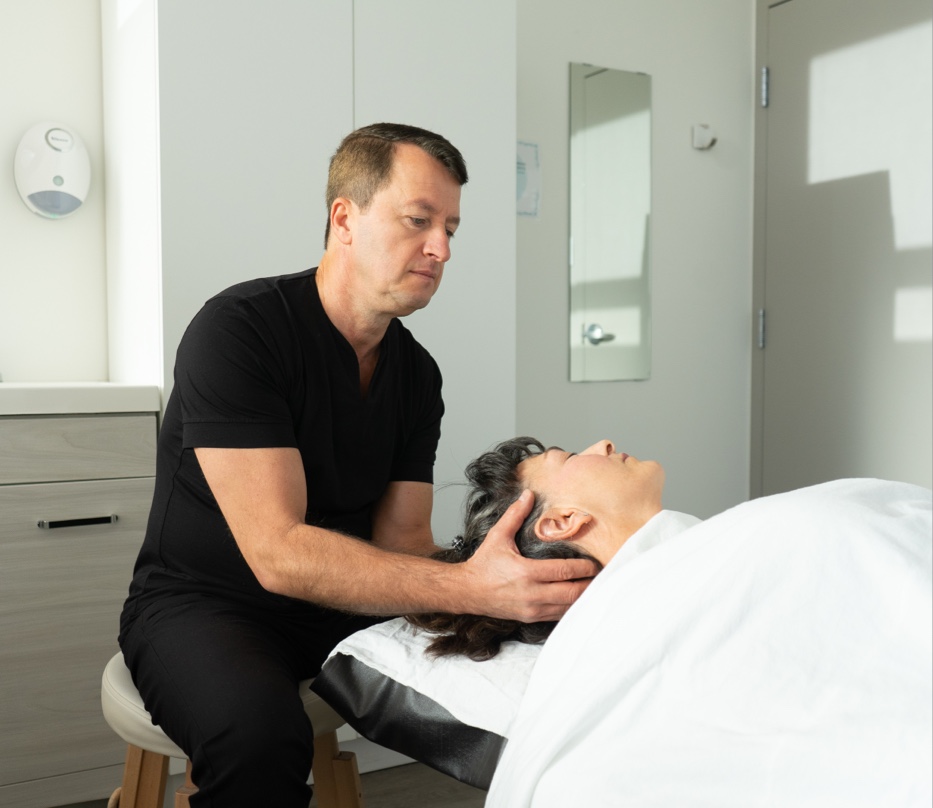 A WIDE RANGE OF PERSONALIZED TREATMENTS
in order to regain your general well-being and health balance.
Our massage therapists provide custom treatments in a relaxing, clean and safe environment.
A feeling of calm, which allows you to better deal with certain life events.
It is a specific massage that provides muscle and joint relief and relieves various chronic pains and other conditions.
An oil-free therapeutic massage with slow and deep movements to grip and stretch the fascias in order to release the adhesions between the muscle layers.
A safe and comfortable massage that relieves tight muscles, aches and new pains related to extra weight and stress. Excellent solution to relax the future mother.
The heat of the stones releases muscle tension more easily and provides deep relaxation for body and mind.
A therapeutic technique that helps reduce chronic pain as well as tensions related to sports and repetitive movements.
An ideal massage for people who train in order to get rid of fatigue and diminish the stress related to training.
A massage of passive and active mobilizations for athletes and people suffering from chronic pain.
A therapeutic approach that combines massage therapy and physiotherapy to relieve muscle and joint pain.
A massage therapy technique using pressure points performed at specific locations on the feet that provides deep relaxation and releases stress.
A soothing holistic healing technique that affects the wholeness of the person, using the application of the hands.
Maneuver from Chinese medicine which consists of pressure, stretching and mobilization exercised with the thumbs, hands, elbows and feet.
A 2-phase treatment that allows the reduction of the volume of the edema with manual drainage as well as the stabilization and maintenance of the result acquired, with bandages.
Unfortunately, the duo massage is no longer available at the clinic. However, it is possible to offer you a massage simultaneously, in separate rooms.

massage therapists at your disposal


years of experience at your service

I loved my first experience.
The staff is great and very welcoming. The therapist was attentive to my needs and showed great professionalism. The clinic is also very clean. I will go back there for sure!

I consider myself privileged to have found this clinic where I have the pleasure of receiving care from Alex. From the first session, I felt all the benefits of therapeutic / physio massage. He quickly gained my trust and inspired calm and kindness. I recommend this clinic to everyone I love. It is one of the most beautiful gifts to give or to receive in order to take care of yourself.

Great clinic! And what about Martin's deep tissue massage simply WOW! Truly the best massage! I recommend this place without hesitation!