The solution to improve and maintain the health of your feet
It is a personalized non-aesthetic professional treatment performed by a qualified podiatrist. Treatment aims to reduce corns, calluses, painful nails, cracks or ingrown toenails.
Clean, comfortable and sterilized environment

Qualified podiatrist in Laval

Equipment fully sterilized and disinfected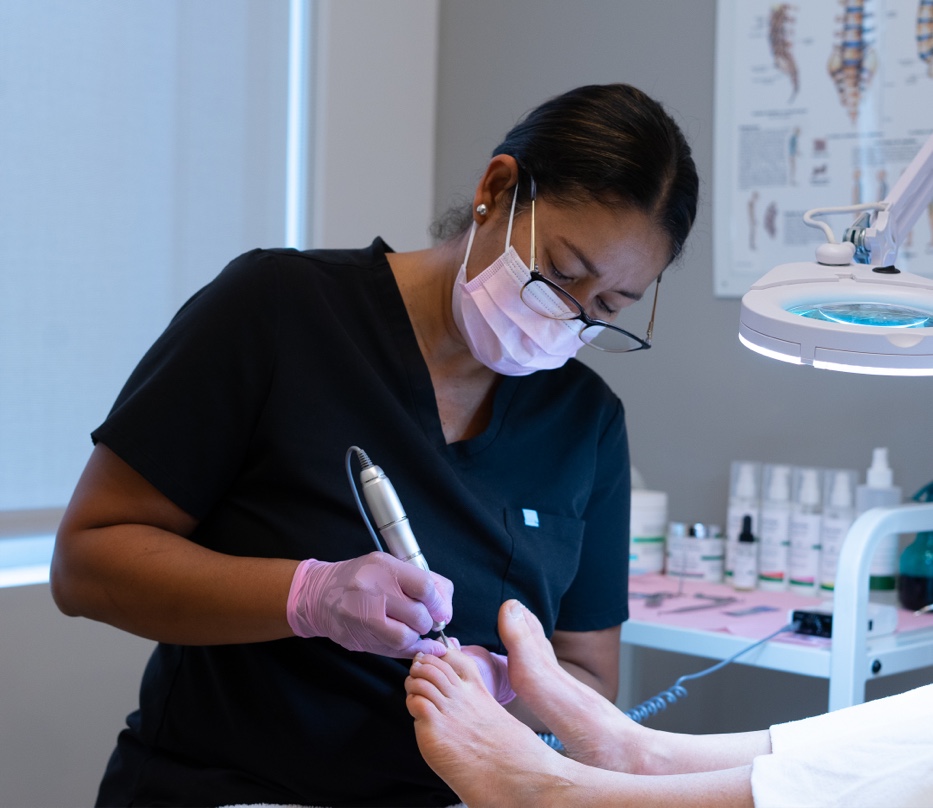 and most beneficial session
Foot care ensures the maintenance of the nails, the prevention of ingrown toenails and the hydration of the feet.
Take advantage of the foot bath with essential oils to relax, while our podiatrist provides you with personalized foot care and advice on maintenance and prevention. You also have the option to top it all off with an excellent 30-minute foot massage.

60 min. session/ $83.50 plus taxes
90 min session. (30 min. massage)/ $128.29 plus taxes


I have been looking for a place to receive quality care for a long time. At your clinic, I found a professional who is attentive and concerned about providing quality care. Thanks!

Wow! Thanks! Reception, callback service and a very professional team. Very nice discovery for me 🙂

My first experience at the clinic was so enjoyable! Welcomed upon my arrival by the person at the reception, I received an excellent treatment. Cordial, professional and attentive. THANK YOU!